---
---
Ready For Export: 5 Russian Womenswear Designers To Buy
Russian fashion designers are sensing Moscow's renewed drive for global ambitions. As the country emerges from the economic crisis, many of the Fall/Winter 2017-18 runway Collections appear readymade for export. From the head turning red carpet dresses befitting Hollywood elite to sophisticated sportswear for the discerning youth, Russian designers are not holding back in their bid for attention. Here is a Round-up of top five womenswear collections that showcased the most potential for international success during the recent installment of the Mercedes-Benz
Fashion Week Russia:
Ksenia Knyazeva
Starting with adorning flames and a melancholic drum beat, Ksenia Knyazeva set the stage to high drama. Inspired by Joan of Arc as she burned at the stake, the vision of the feminist icon prevailed throughout the Collection in the Medieval notes within the garments. Lace covered dresses, embroidered details and a liberal use of tapestry prints evoked the feminine strength of
the Renaissance. While some models wore braids, others had their hair wrapped around their necks, perhaps an homage to the chainmail traditionally worn under the armor.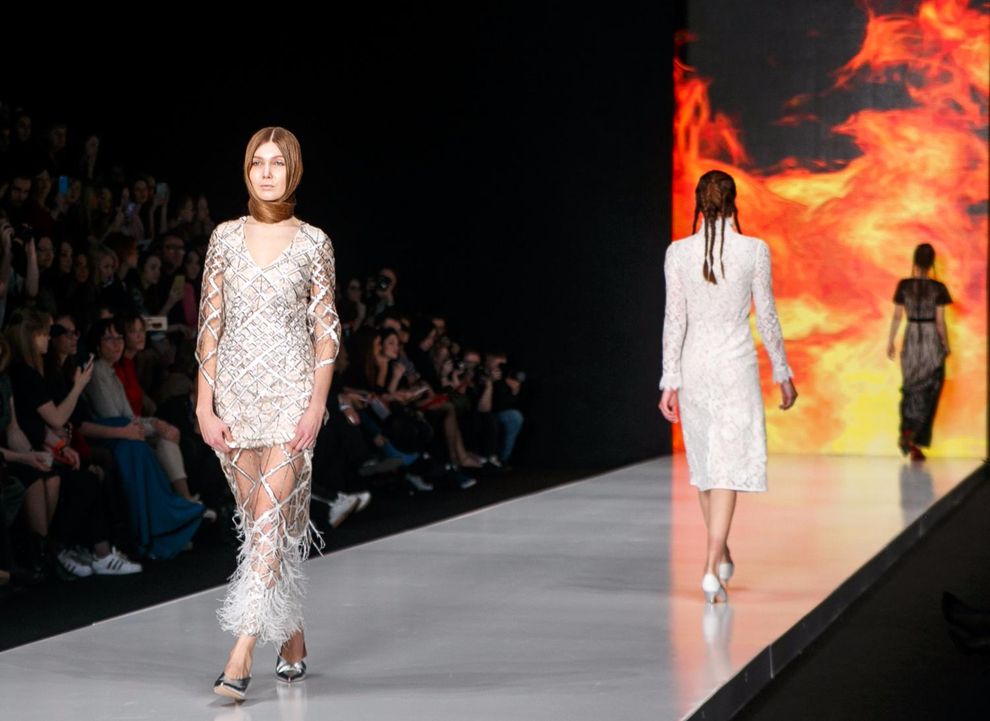 A memorable look came towards the end in the form of an angelic White dress with a fitted cocoon silhouette, a translucent square printed overlay and thoughtful use of feathers. To drive the point home, Knyazeva's final Image made another fiery reference to the French martyr. Since her debut in 2010 the designer has been known to rely heavily on her background in Russian philology and literature. The platform is ready to launch her into the global fashionsphere.
Additional reporting by Vivien Moon.